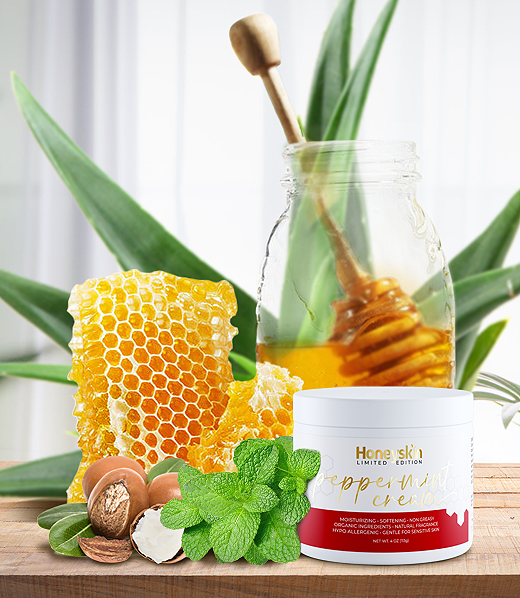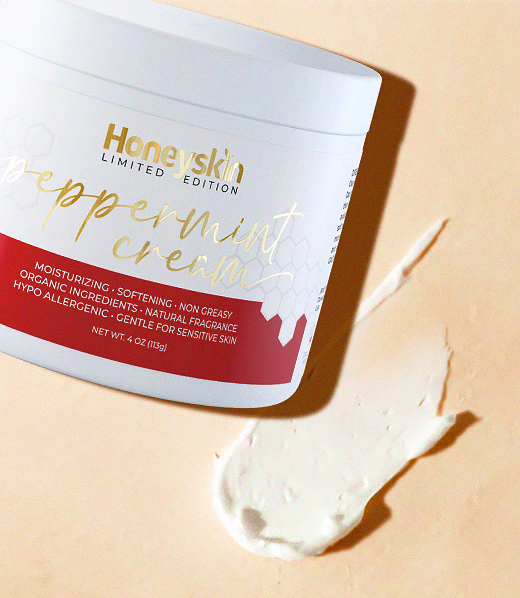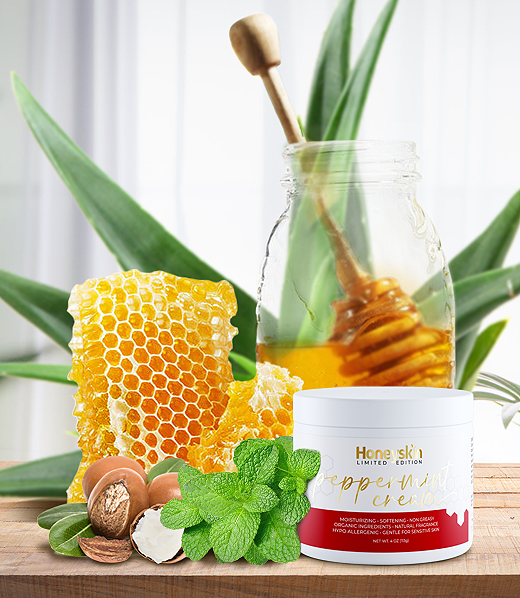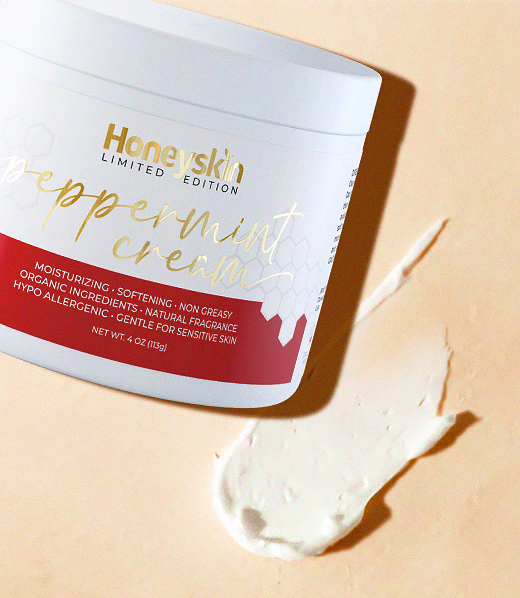 Peppermint Honey Moisturizing Face and Body Cream
"Smells great, feels amazing!" - Christina
love this cream
This cream is exceptional and I love to use it
faint peppermint fragrance, thick and dry cream
I would not recommend the peppermint cream. I thought it was an old batch very thick and dry. Hard to smooth on skin. I will never buy it again. Very faint peppermint fragrance.
This is such a refreshing moisturizing cream. It is not overly minty and it doesn't burn the skin. It helps with my extremely dry hands and my eczema. I hope this will be a permanent product because I will order it again!
Liquid gold
Sooths, moisturizes & makes your skin feel & look great.
Very moisturizing with pleasant smell
Very moisturizing with pleasant smell, will buy again
Never received.
Says delivered, but never received
wonderful products!
My skin is so soft and smooth after using these products. Customer service is fantastic! I highly recommend Honey Skin!!
Peppermint moisture
Great moisturizer like the smell of Peppermint