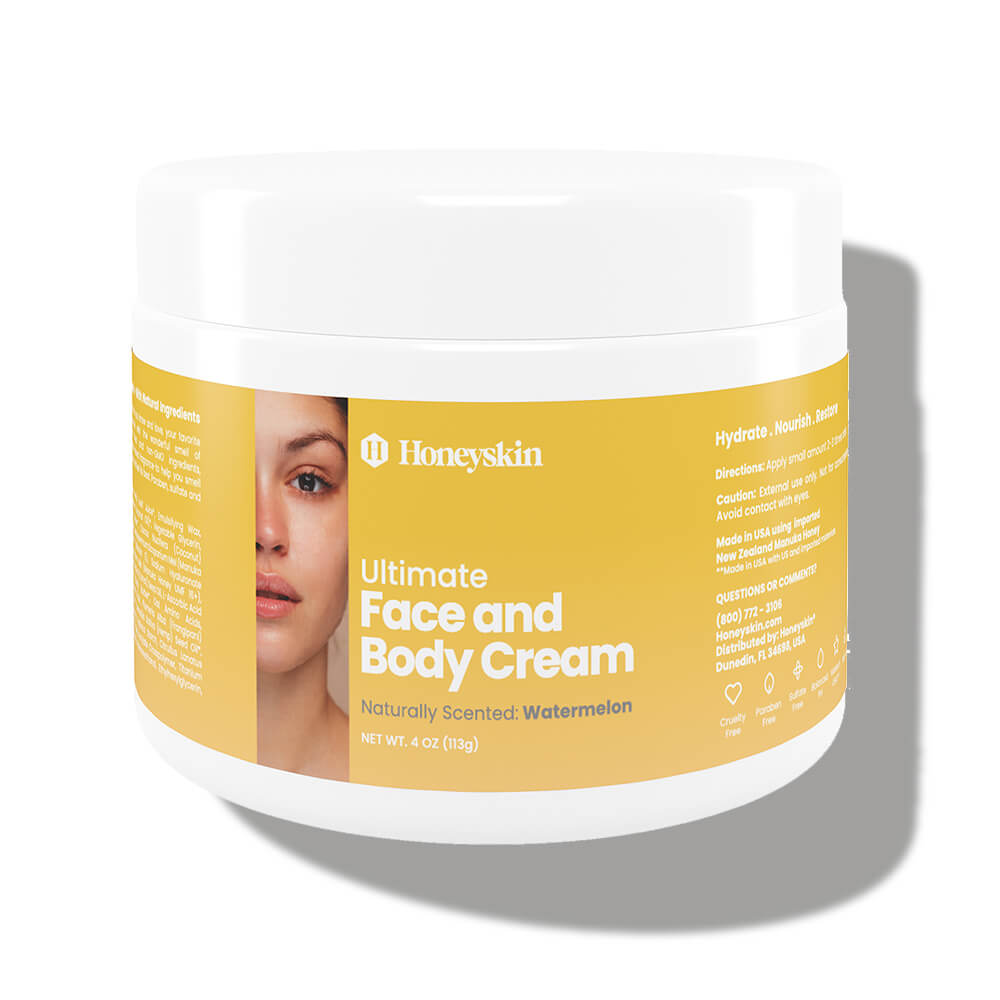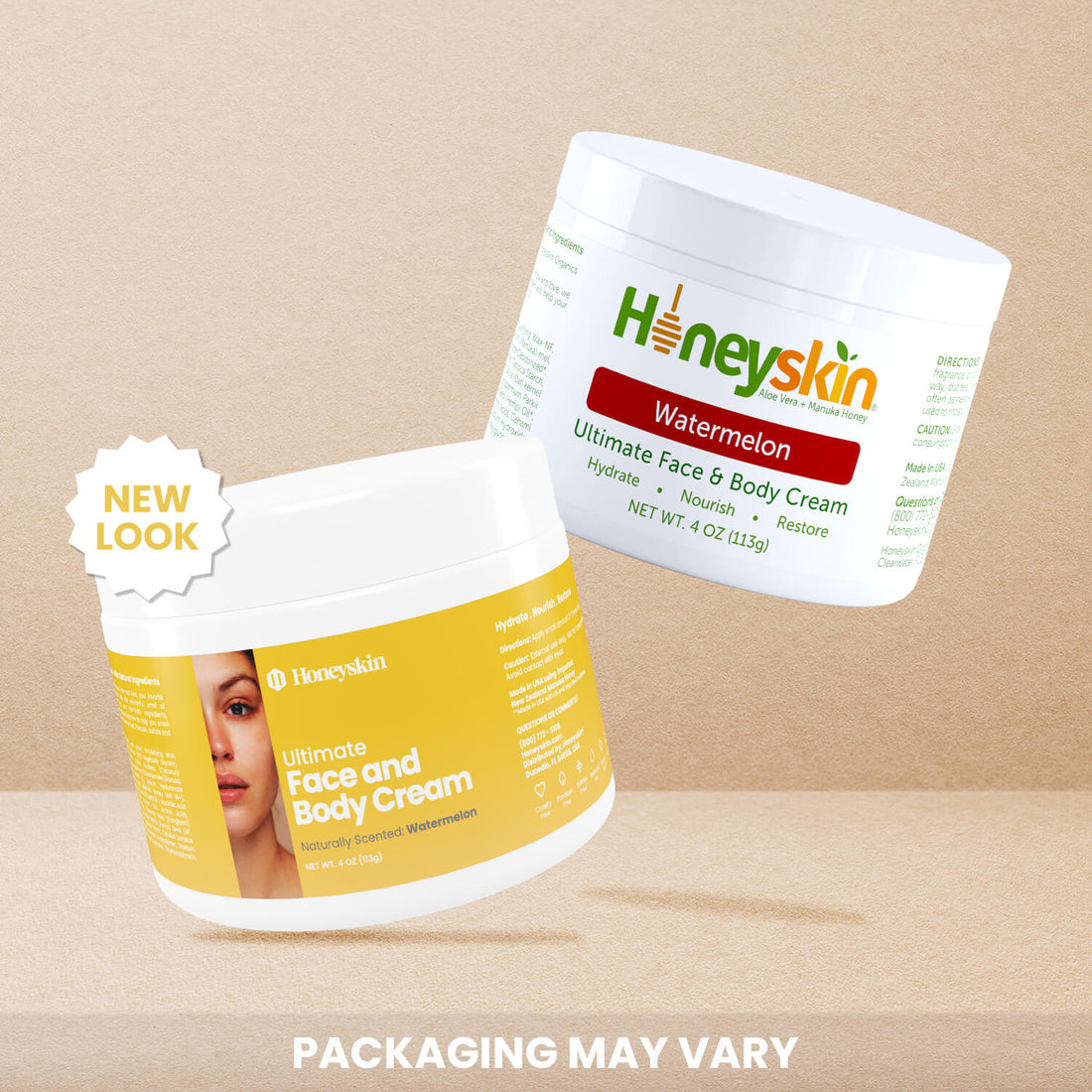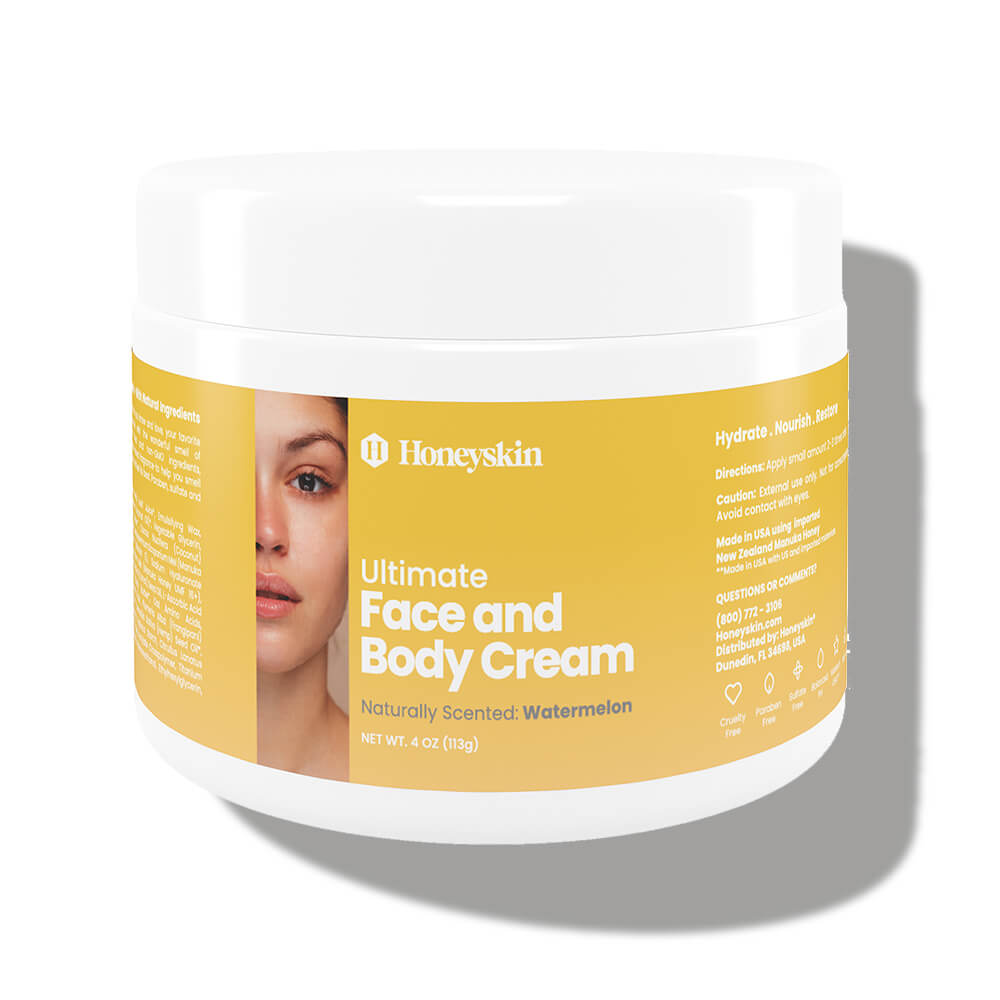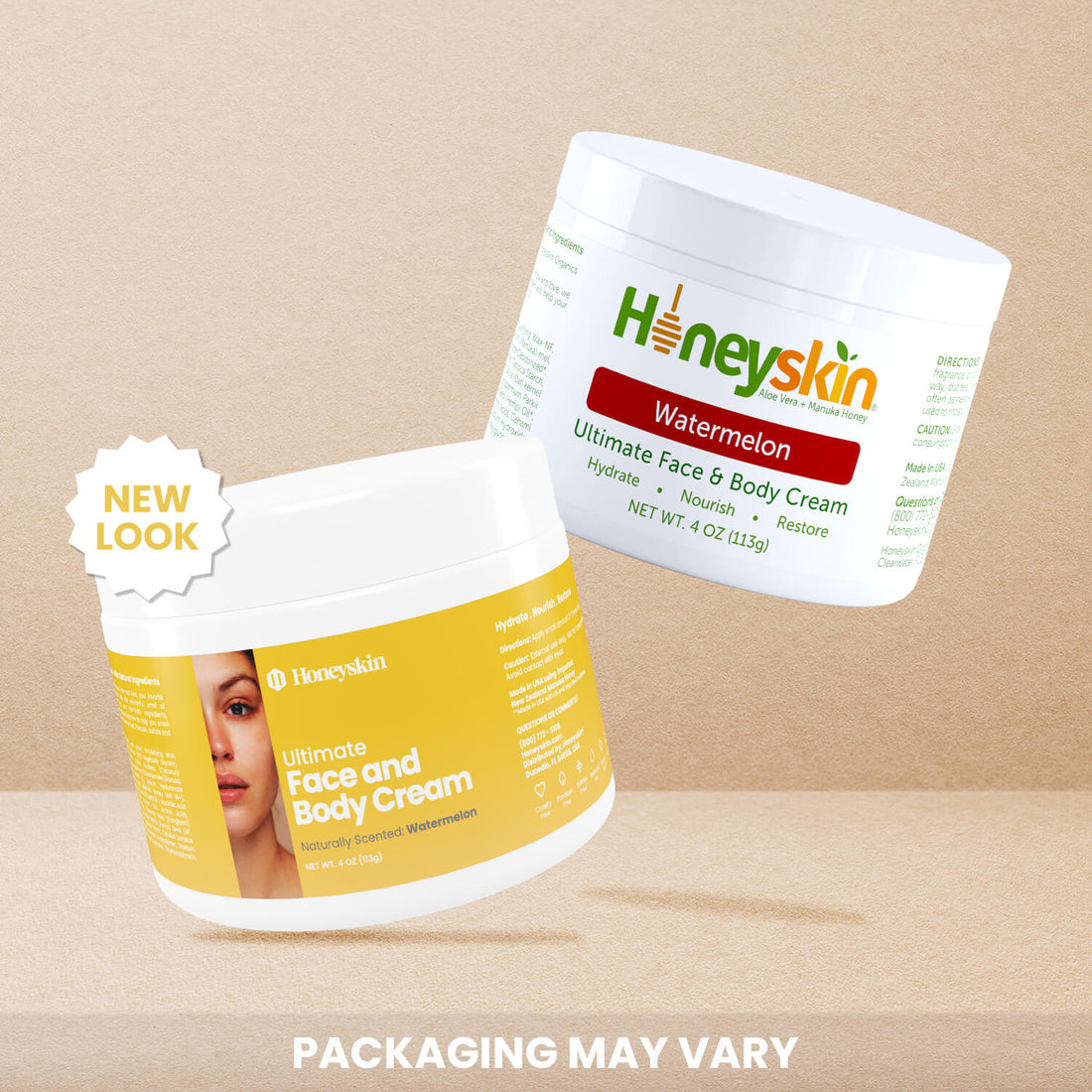 Ultimate Face & Body Cream - Watermelon
"Love the thickness of this body cream." - Michelle
Happy customer
I've been using Honeyskin for several years and love it. I just ordered three new body creams -watermelon, coconut/mango, and Tropical Hawaii. I still have some original to finish before I start a new one. So excited. The jar goes a long way. I have eczema around my eyes and ears from time to time and was looking for a natural product. Honeyskin is perfect for my sensitive skin. I am 67 and my skin has never looked better. No crows feet!
Where's the watermelon???
I ordinarily order the plain honeyskin. I decided to try the watermelon. I was extremely disappointed that there wasn't even a hint of watermelon.. I'm not sure if it's a fluke, but if the fragrance is noted on the jars label, it should be watermelon...Sad to say, I am not satisfied.
Otherwise, I'm pleased using my original.
Sorry, Sue
Ultimate Face and Body Cream - Watermelon
Amazing purchase
I've tried products that claim to help with scarring or evening skin tone, and I've never been successful with them, UNTIL NOW. I have trouble with acne, as well as skin trouble from an autoimmune disease, and this is the ONLY product that has kept both of those in check. It's also lightened the area underneath my eyes and reduced scarring from my autoimmune disease. Best purchase I've ever made - and will continue to make!