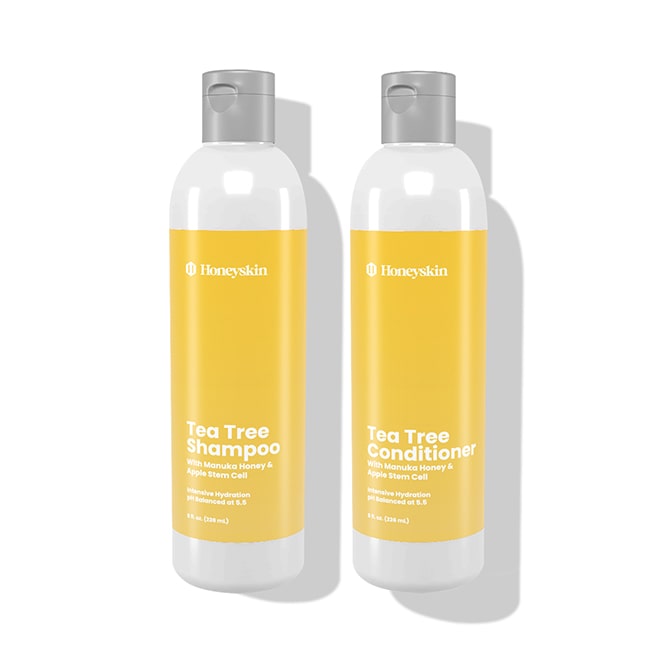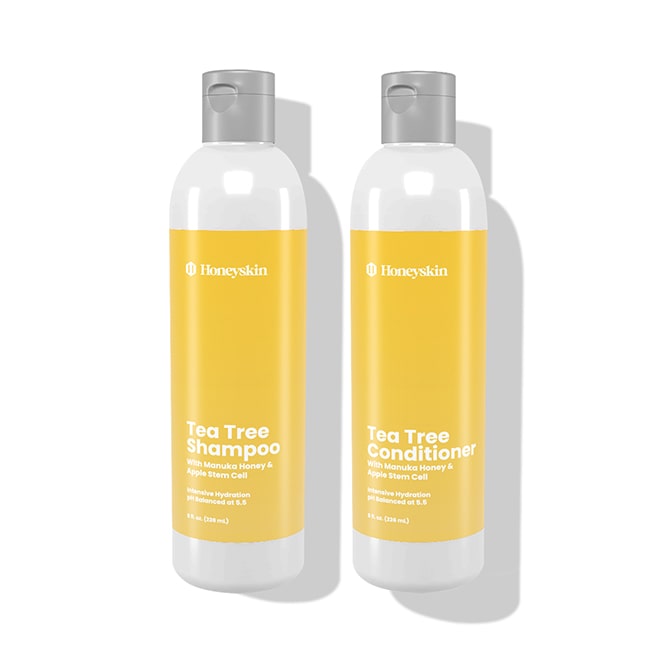 Tea Tree Shampoo & Conditioner Set
"I love the way this makes my hair feel." - Sonja
Loving My Hair
I'm loving my hair because of this amazing treatment, Deeply moisturizing my hair and looks and feel amazing,you have to try it.
Didn't help
I tried the tea tree, but it didn't work for me. In fact it made my itching worse.
Great Product
Feels good, smells good. My hair loves it.
A Miracle for Hair in a bottle
Every time I use this tea tree shampoo and conditioner it's like my prayers for soft, silky-smooth hair are answered. Honestly it's the best thing that's happened to my hair in all my life- it's truly like having a miracle in a bottle for my hair and I won't ever go without.
Great shampoo and conditioner for dandruff treatment.
I've recently decided to change my entire hygiene regiment (hair, face, body) to exclude as many chemicals as possible and focus on more natural ingredients. I've found great products for my face and body, but struggled to find a good natural shampoo that worked for my hair and scalp. Luckily I found Honeyskin an have been using it for about 6 months with fantastic results. My hair feels clean and soft. My dandruff is virtually non-existent, and I can rest easy knowing I'm not dousing my scalp with an industrial cleaning product.
Best soothing and calming shampoo and conditioner
I have tried so many times to help my dry scalp but nothing has come close to this tea tree oil duo! Thank you Honey Skin for such a great product 😊
Clean & Shiny
I've been using Honeyskin Tea Tree Shampoo & Conditioner for a really long time. I've tried other shampoos and conditioners at various times, but I always return to Honeyskin. I have waist-length hair, and I find it takes only a small amount of the tea tree shampoo to leave my hair refreshed, and it washes out thoroughly and with ease. The conditioner is the final touch. It's not heavy, but it leaves my hair soft and manageable, easy to comb through. Tea tree is not a "flowery" fragrance, more medicinal but very clean. The fragrance does not linger, but the end result is my hair looks beautiful.
HoneySkin Tea Tree Shampoo & Conditioner
Honestly, I am disappointed.
Hair still dry, hasn't helped at all.
I purchased because of the Manuka Honey content.