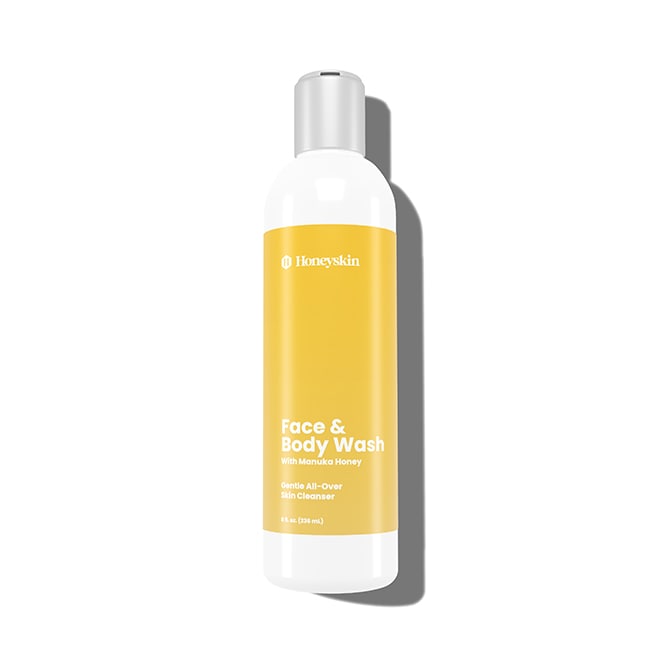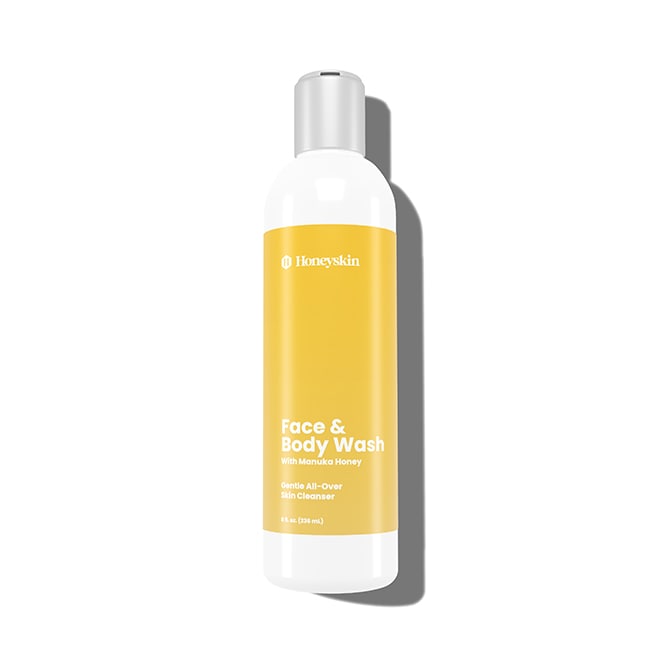 Honey Gentle Face & Body Cleanser
"I have extremely delicate skin and do not breakout with the cleanser." -Maria
Emulsifying Oil
I love the emulsifying cleansing oil, it's gentle and a little goes a long way. It removes makeup and leaves my face feeling soft. I have sensitive skin and tend to get red easily so this cleanser works very well for me. The Judge.me site for reviews shows a different product but I've uploaded the correct product. It's the Emulsifying Cleansing Oil that I've used and reviewed.
A little goes a long way
This facial cleanser is very soft in your finger tips, lots of suds (which is why I said, "A little goes a long way." Looking for a facial cleanser that can take off my makeup and leave my skin soft. This does both.
Great products
I use the wash and cream and they work great!
Gentle clean
I love everything about this face and body cleanser. It is not harsh on my face or body. I have sensitive skin and I found that any of the Honeyskin products are non-abrasive and gentle to my skin. I just went back to Calif for my 50 yr class reunion and received so many compliments on my complexion and how young I look. I've been using Honeyskin for years. I won't be switching any time soon. Thank you for a great product and reasonable prices.
Product was good but order processing poor
I was so excited to try your product after a friend introduced me to Yuka and the app rated your products great. While I submitted my order, I was asked if I was interested in getting some aloe vera gel w/ apple stem item for $8 something. I answered yes and thinking of getting it for myself and the girlfriends who told me about Yuka as thank you gift. But during the very confusing ordering process, the three items were not included in my original as I thought. I called two times and chatted with one chat response saying there was no order. Guess what, I will not ordering anything more from you. I am sure I will find other great products and better less confusing ordering process elsewhere.
Honey Gentle Face & Body Cleanser
Honey Gentle Face & Body Cleanser
Didn't work for me. After just 2 days my face broke out with a red rash and itchy.