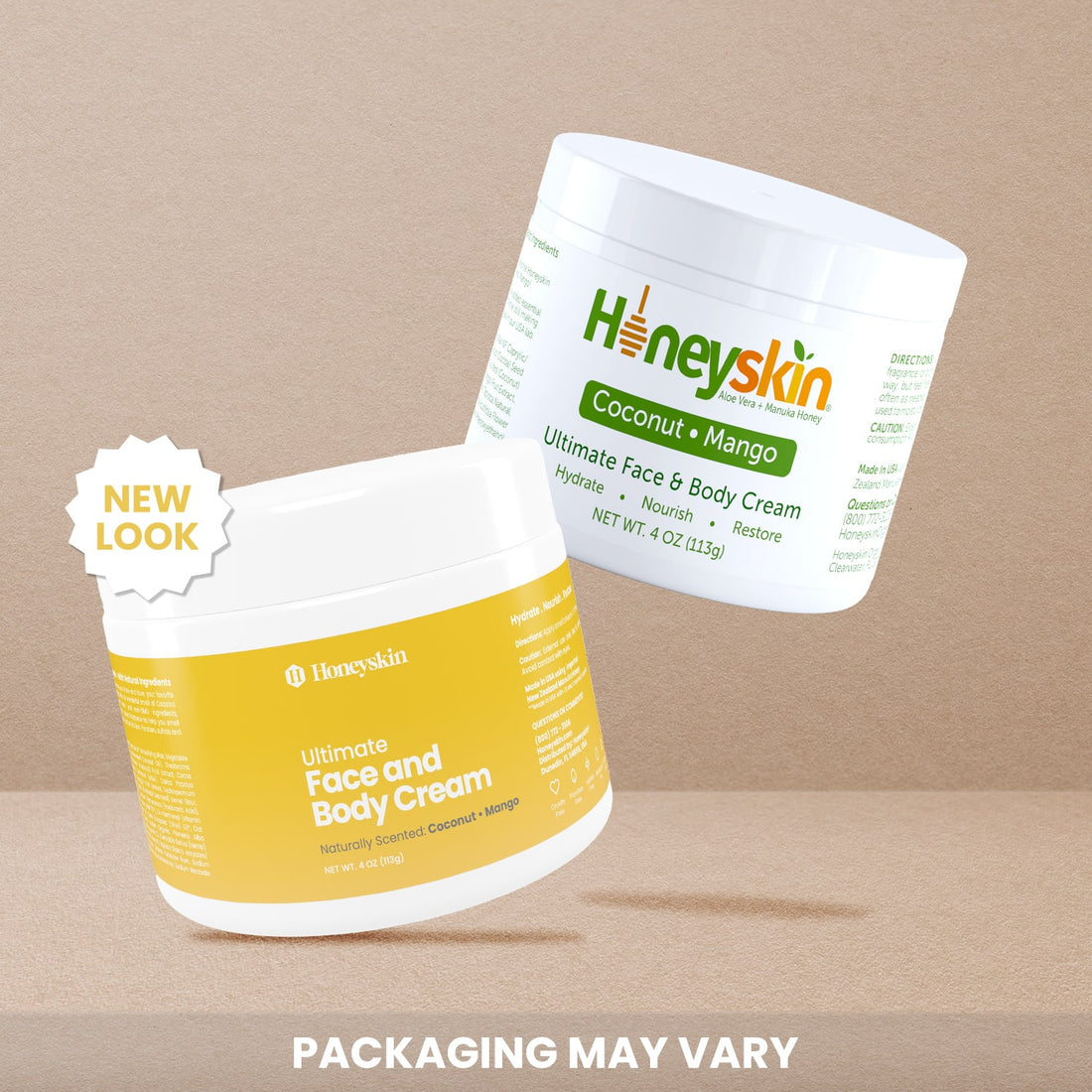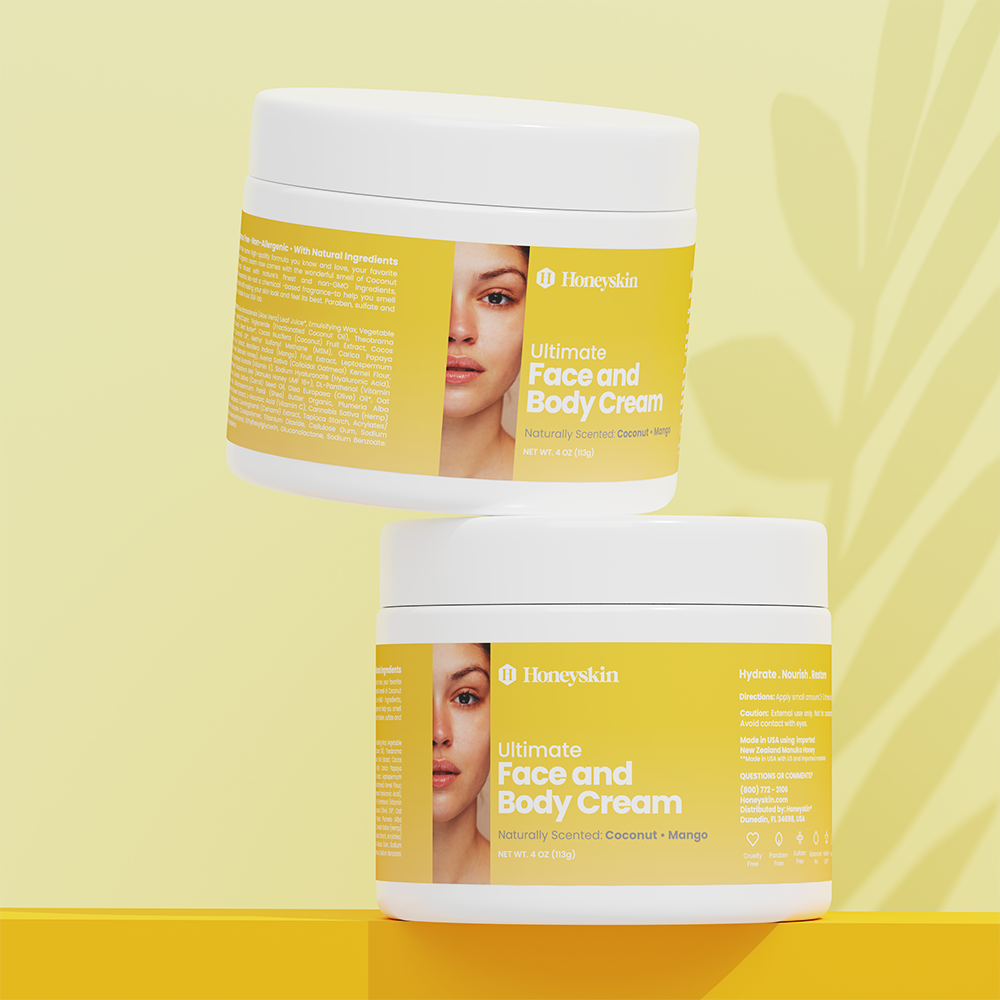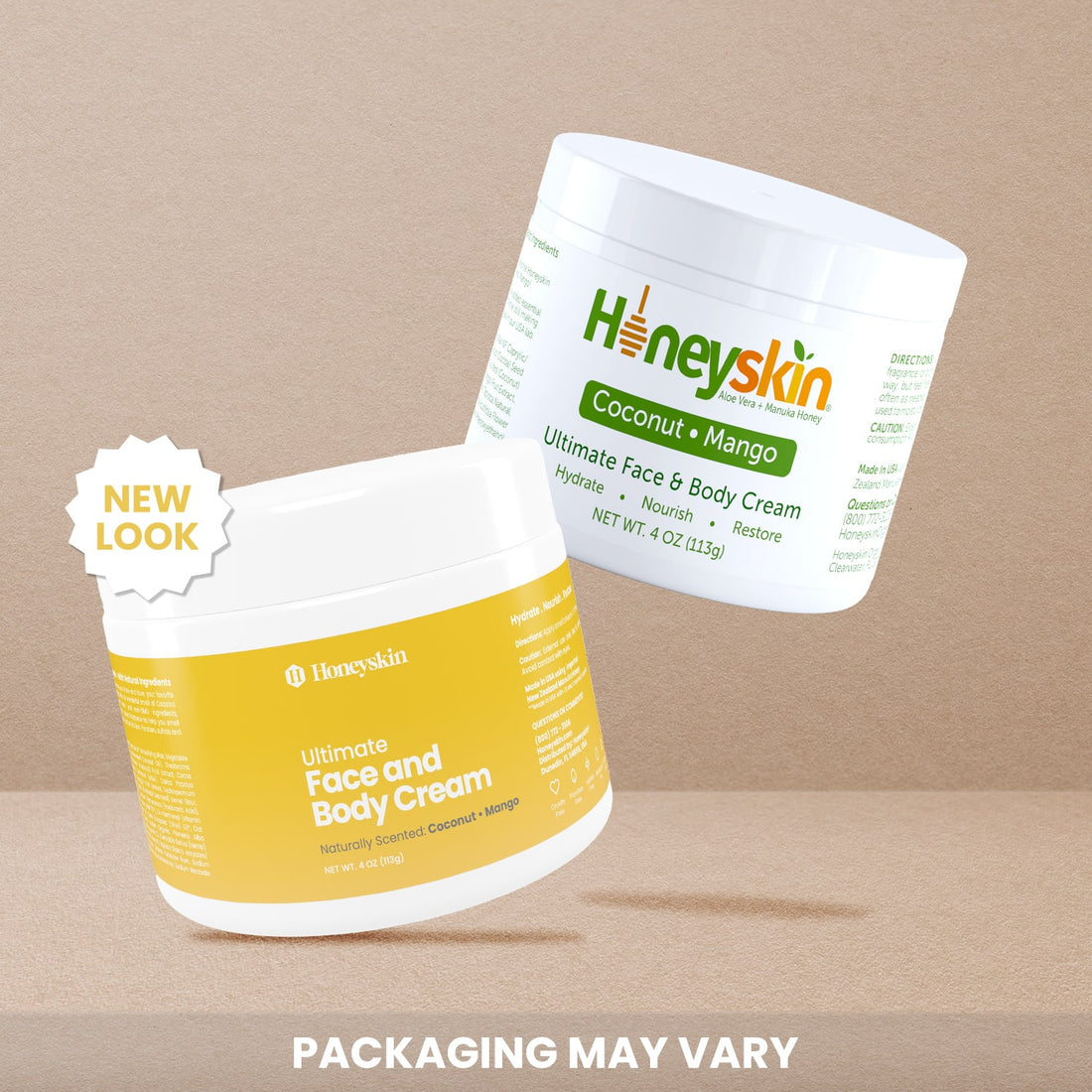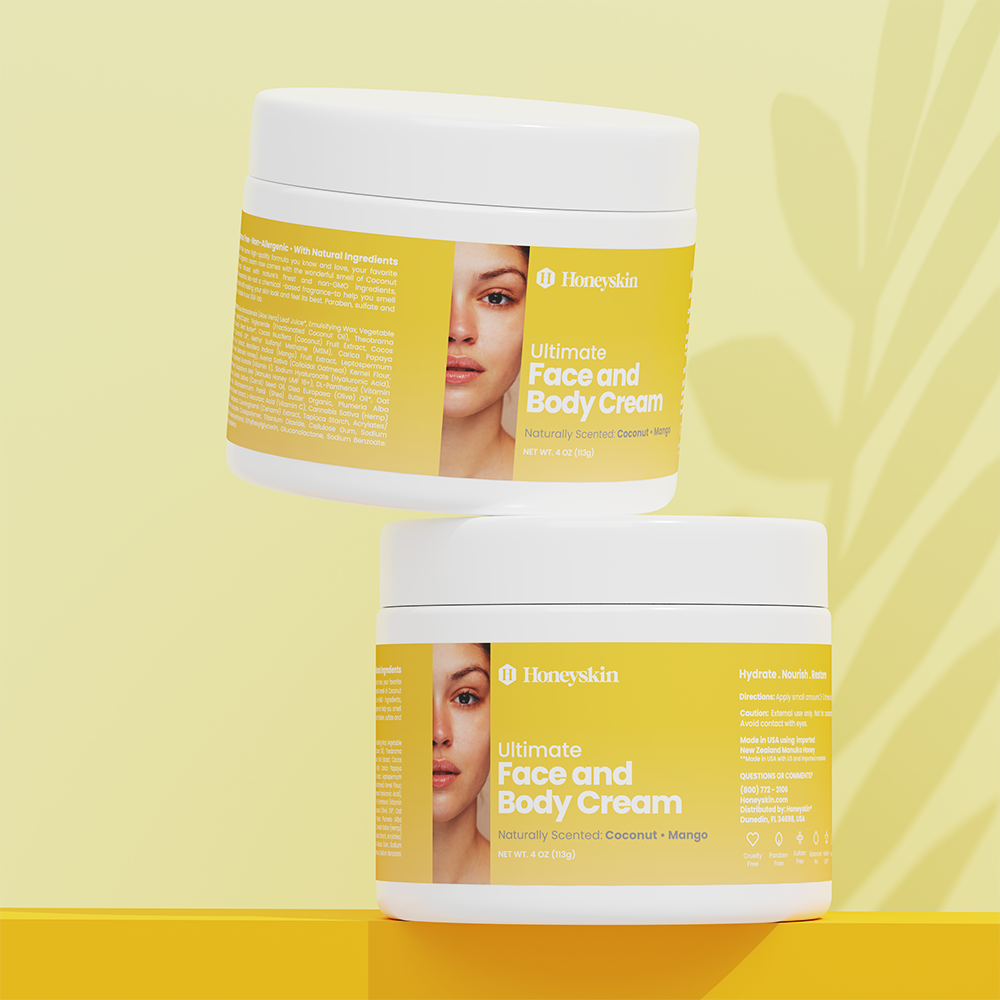 Ultimate Face & Body Cream - Coconut Mango
"This is a miracle cream." - Ellie
Product Review
I have been using this particular cream for years and will never use another cream ever this is absolutely fantastic, clean ingredients and is great for all types of skin. Love the products
Love it
My face has never been this soft and glowing. The cream is very hydrating. I love it. Great product.
Coconut Mango Face & Body Cream
Love the fragrance! Love the product! I've been using Honeyskin for several months and my husband made a comment that I look younger. I'm 70, I will take that comment.
I absolutely love this cream. It is the first face cream that doesn't cause my face to breakout. I also love the smell.
Ultimate Face & Body Cream - Coconut Mango
Awesomeness!
Been using it for eczema and so far any possible flare up have been stopped in their track. 🙏
Love, Love, Love
Love all products I buy, amazing products!
Good product.
Love the product. Not happy that I did not receive my second container of honey skin from a promotion of buy one get one free. Hopefully customer service will help me. If they don't, I won't purchase again