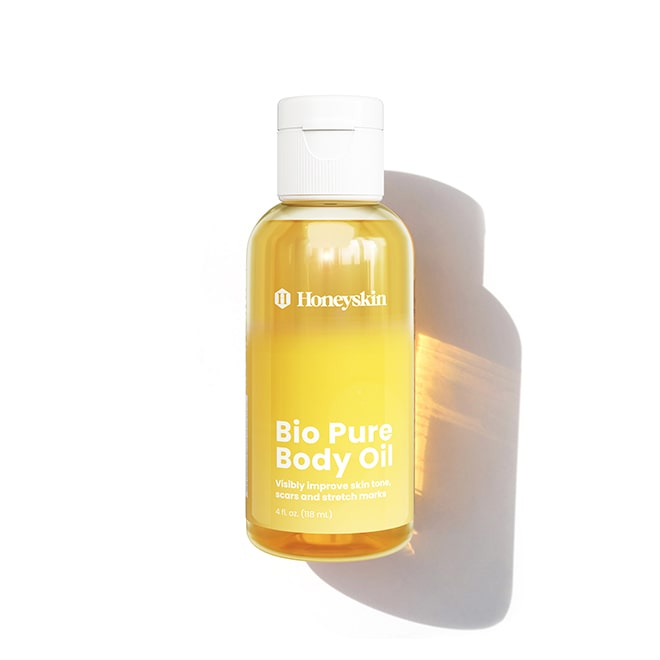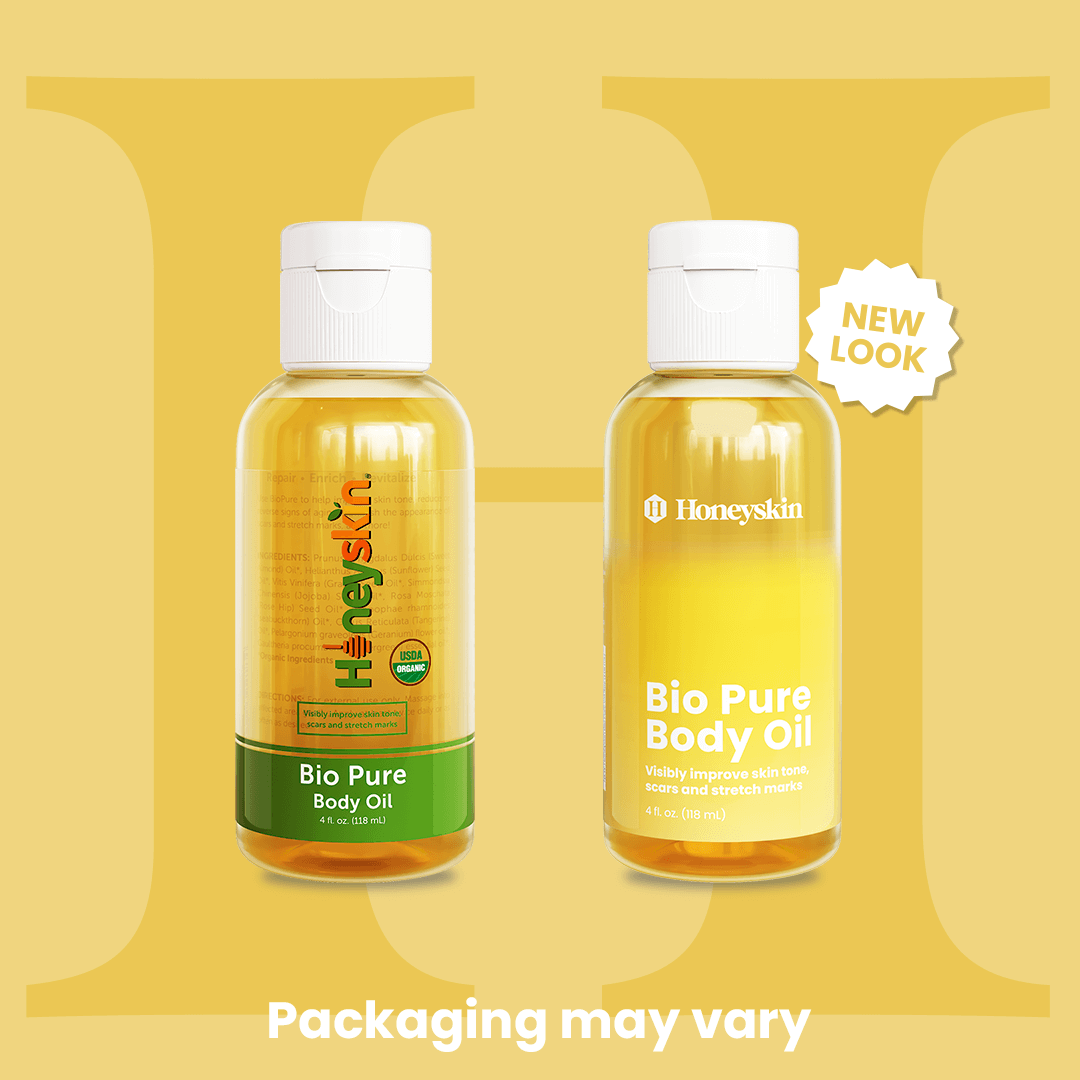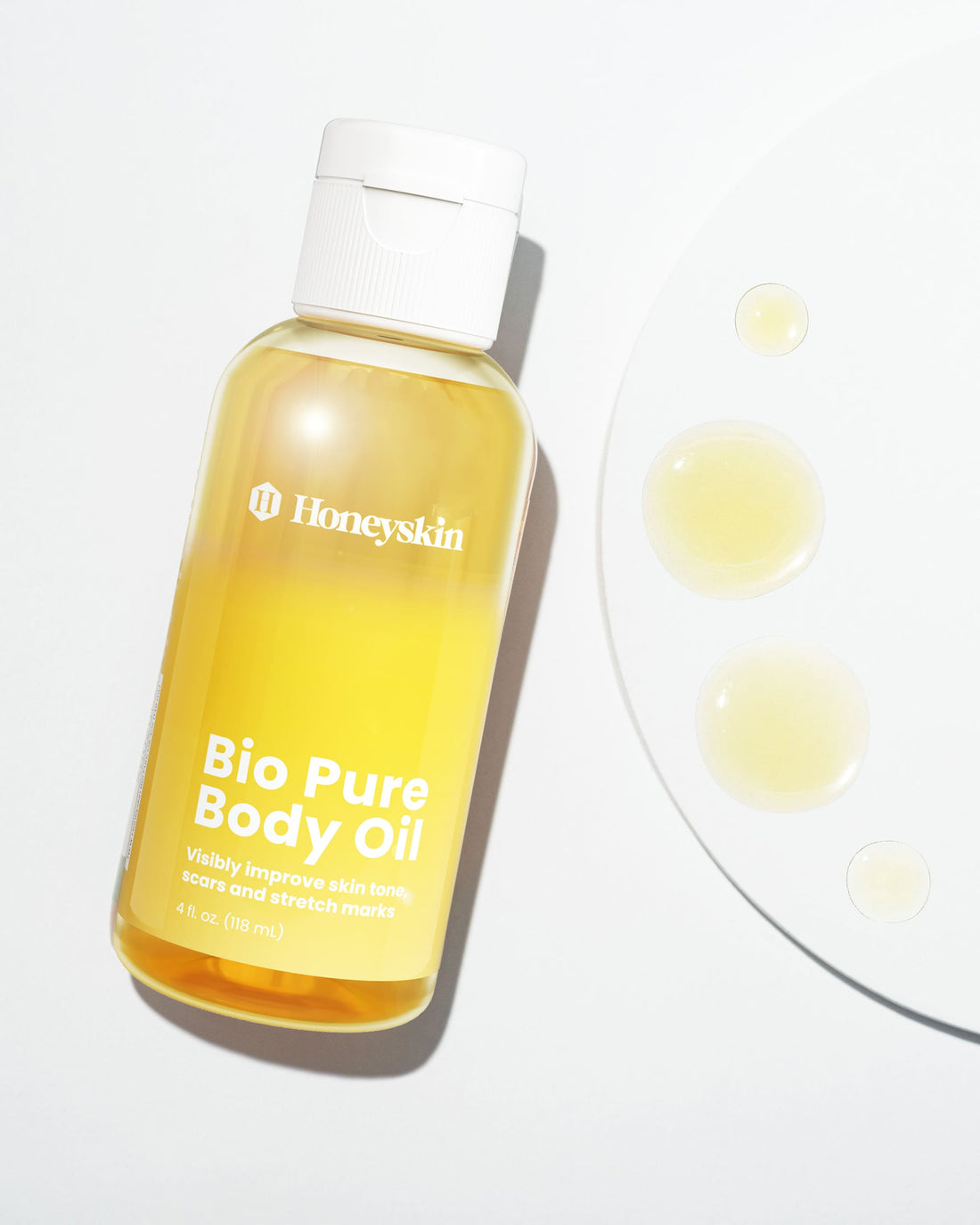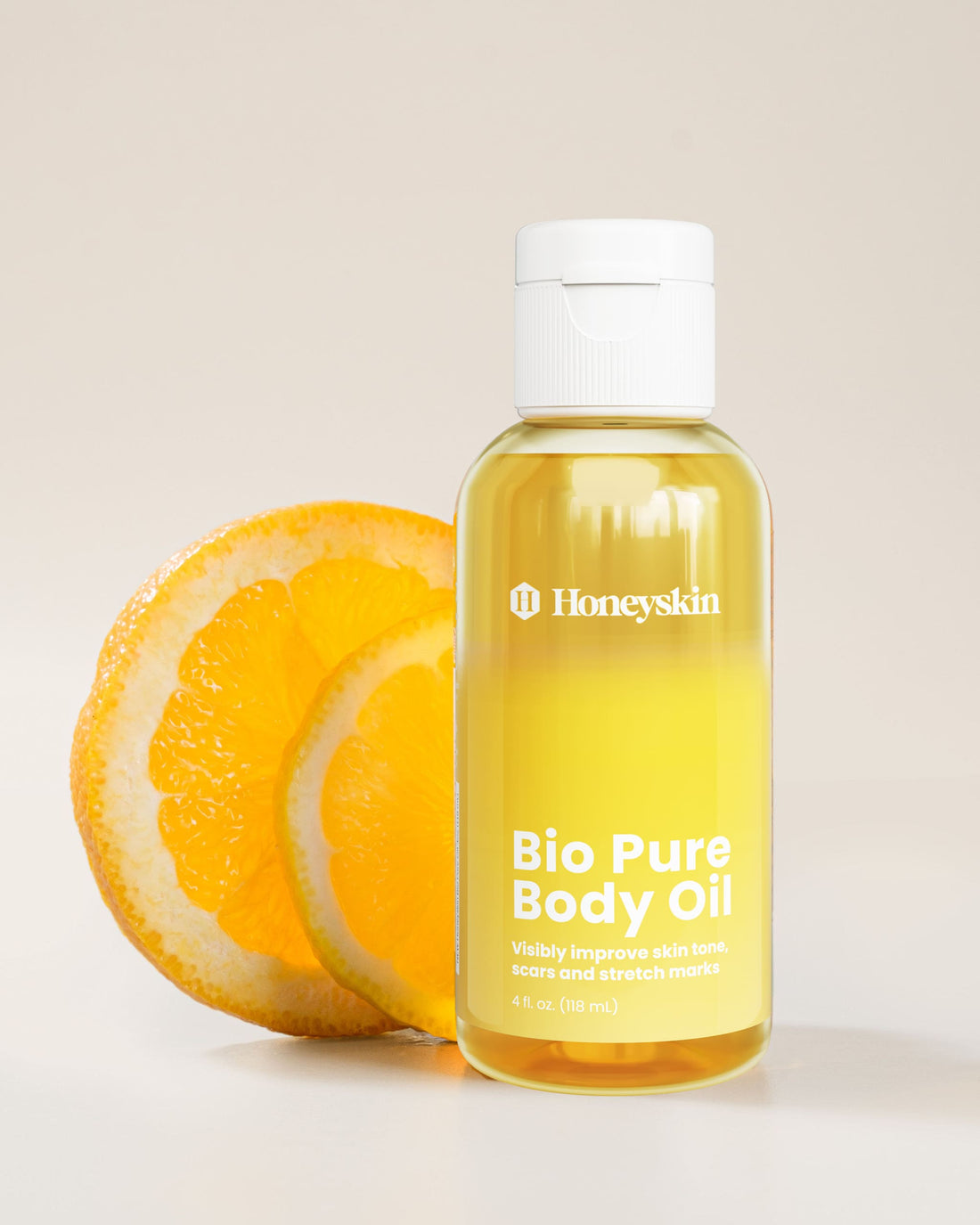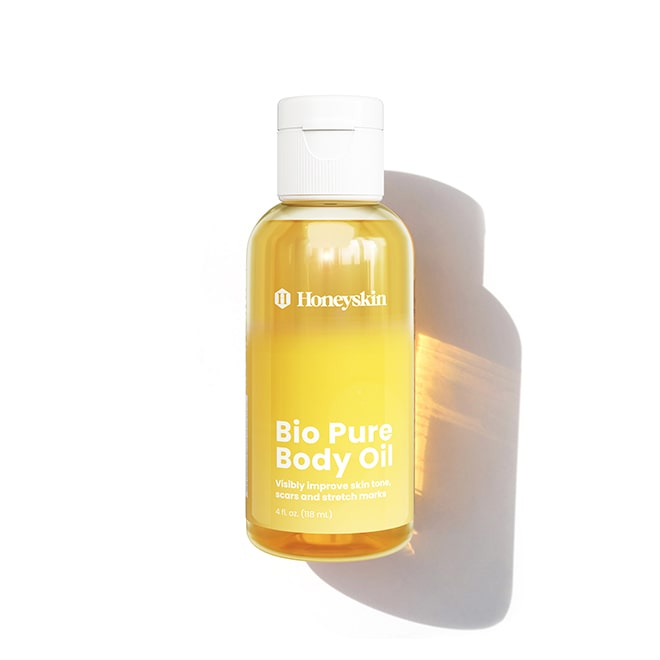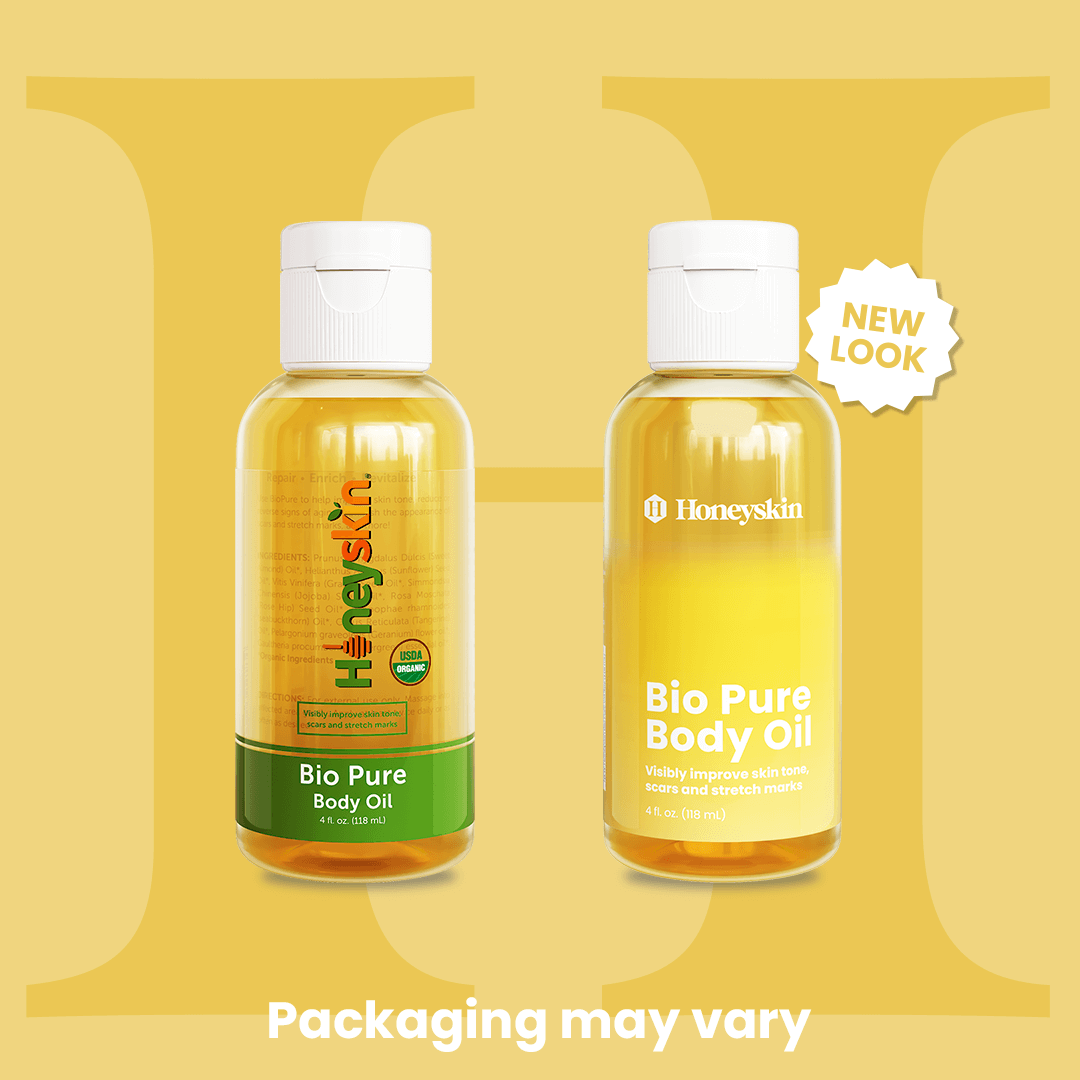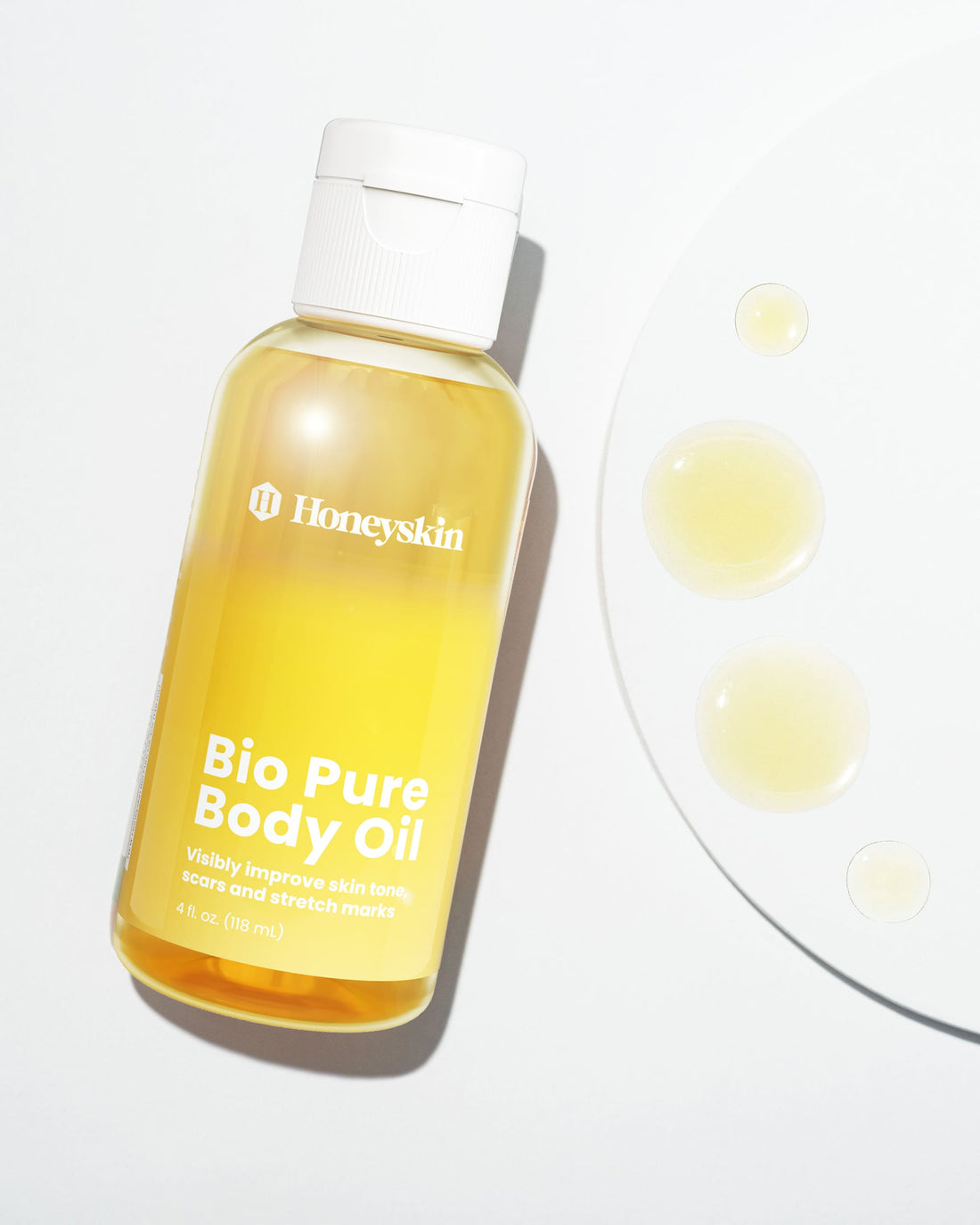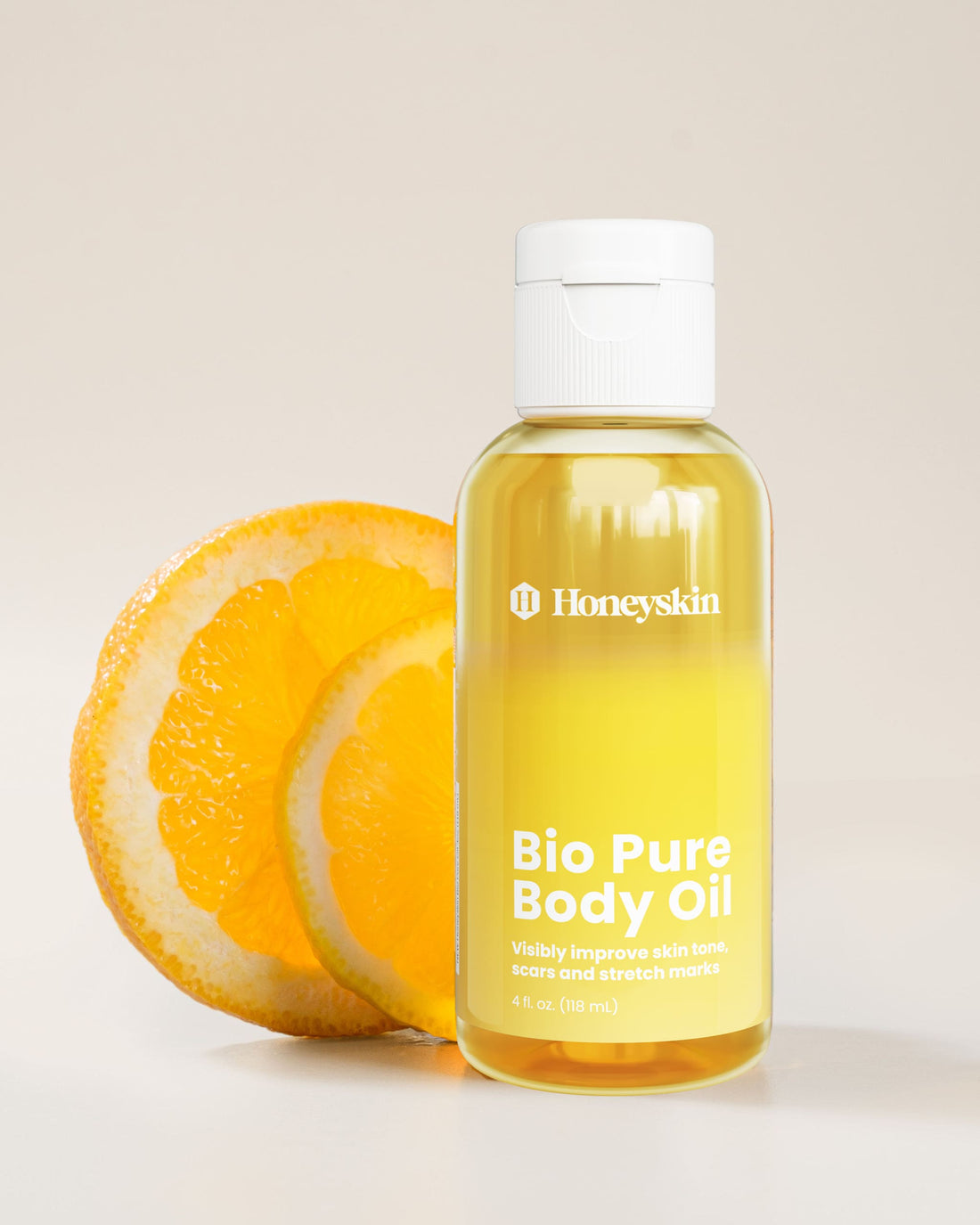 Bio-Pure Body Oil for Stretch Marks & Scars
"It surprised me that within one week I noticed that the tiny ripples on my neck were toning down" - Amy
---
Why People Are Loving Honeyskin
Body oil
Helps with scratches from cats claws on laps!
It works!!
I ordered this just to try to get some scar marks off. I have tried everything natural mainly all kinds of expensive essential oils. Nothing worked. I was very happily surprised to find out this oil works really well to get rid of scar marks on my arms, legs, ankles. It does not work on sun damaged black marks though. But it at least worked on some of my very old marks from healing a scar and it is very nice moisturizer, not greasy like lot of other kinds :)
Love
My mom was bugging me to order some for herself; this product is lovely.
Not just for scars and stretch marks!I
I started with the above however it wasn't long before I began capitalizing on the possibilities of using elsewhere. I'm sold and will continue using it for all my needs.
Best oil I have used
I just started using your Bio oil less than a week and already I have seen a difference in my stretch marks. My skin is extra soft as well😍
Best skin care on the market
I can honestly say that honeyskin products are the best I've ever used. I have purchased every product and they now all I use.
The bio-pure oil has removed 90% of my age spots. I wish I had taken before and after pictures but I had no idea the product would even remove them. I was using the oil as a moisturizer when I noticed they were fading.
That led me to experiment your other products and I found them to be just as excellent.
I'll use these products for life.
I'm 54 years young and honeyskin has reversed more signs of aging that any high dollar product I've ever used, and I've tried almost all of them.
Bio-Pure Body Oil for Stretch Marks & Scars
Bio-Pure Body Oil for Stretch Marks & Scars