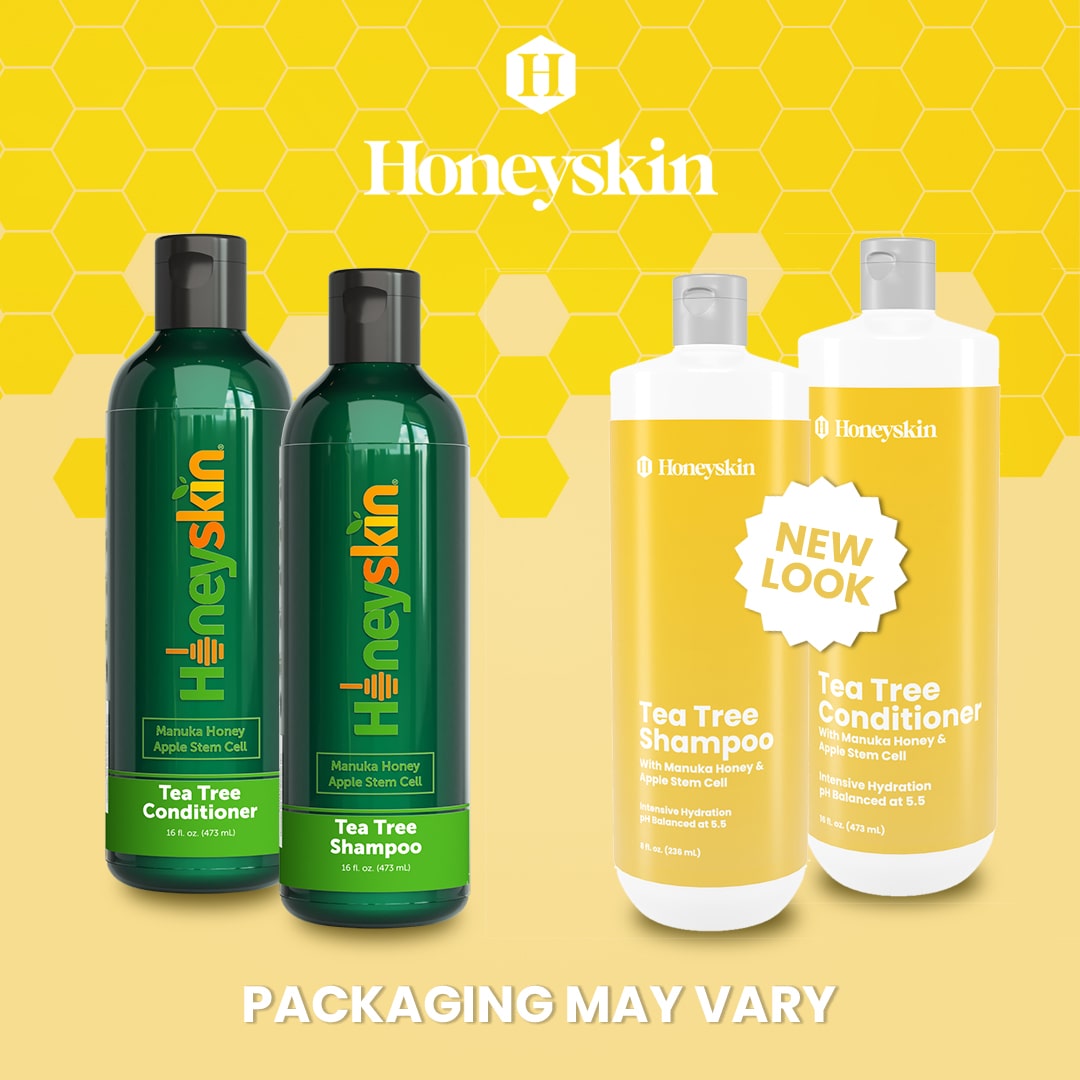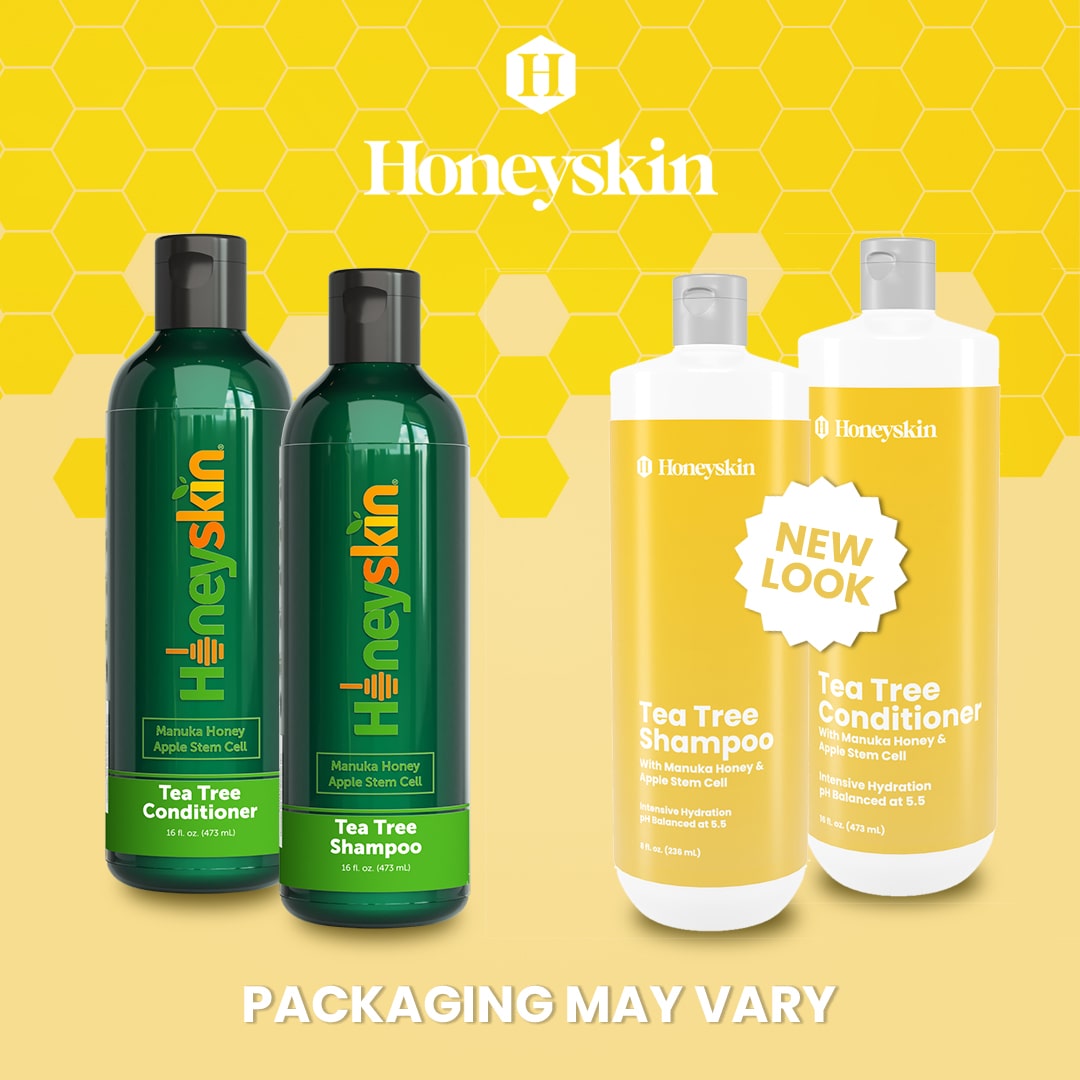 Manuka Honey Infused Tea Tree Shampoo
"It works!" - Jane
Tea tree shampoo
The tea tree shampoo and conditioner are the best products I have ever used!
Tea Tree Shampoo
I have been using this shampoo for a number of years now. It is the best shampoo I have ever found and I'm 80!
Excellent!
Great stuff! Quality ingredients! Only product to help with my dandruff
does what it says
did what it said got rid of my dandruff. also made my hair shiny and soft
Just the price
Love the product, just a bit too$$$much
Great Shampoo for Eczema
The eczema on my scalp had really flared up, so after seeing this shampoo on several "best for" lists, I tried it. I've been using it about two weeks (every other day) and it has cleared my scalp and stopped the itching. There is a mild, melaleuca scent, but not overwhelming. Safe, natural ingredients for my color treated hair. And it lathers great! I'll definitely keep using it.
2nd order
This is my 2nd bottle and I really like it. It's nice to have a shampoo that's natural.
Ahhhh... relief!
This shampoo is amazing. No more itchy dry scalp. I was using one of those name brands with supposed tea tree added but it wasn't helping. This shampoo is the bee knees. Love it!!!