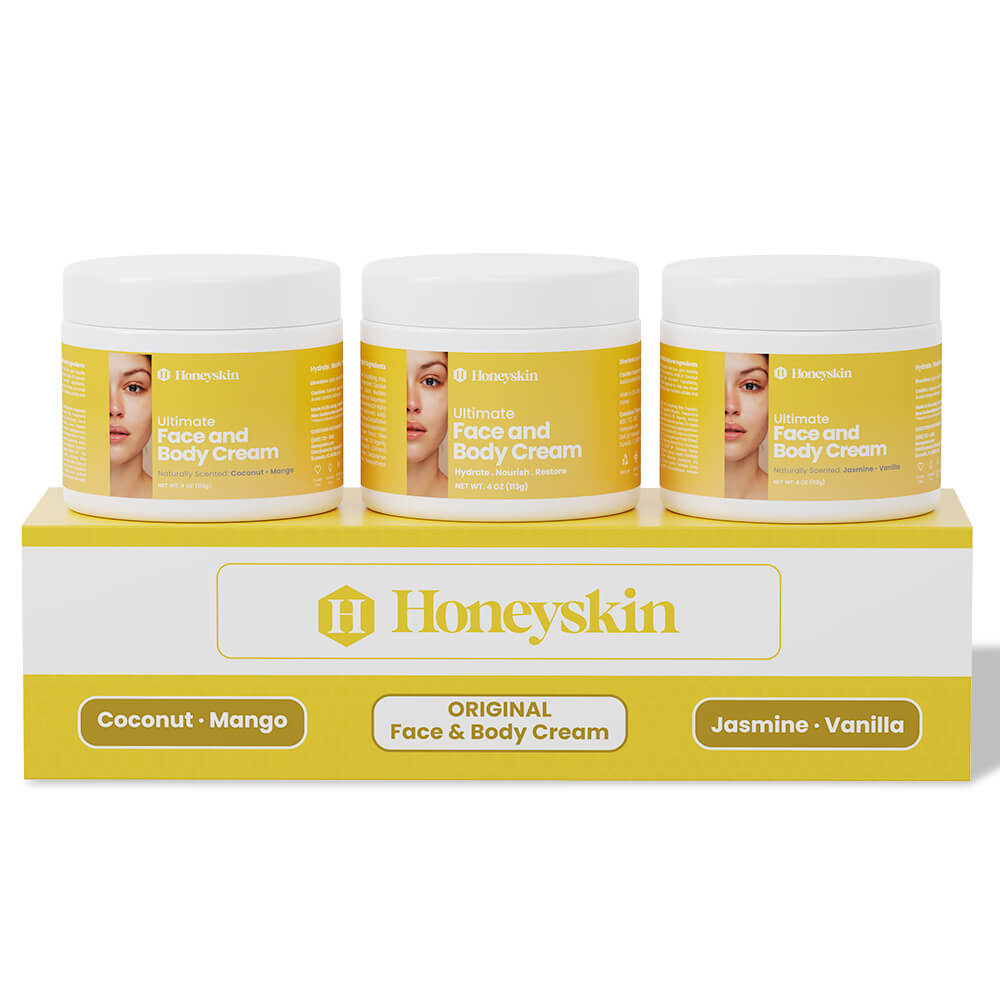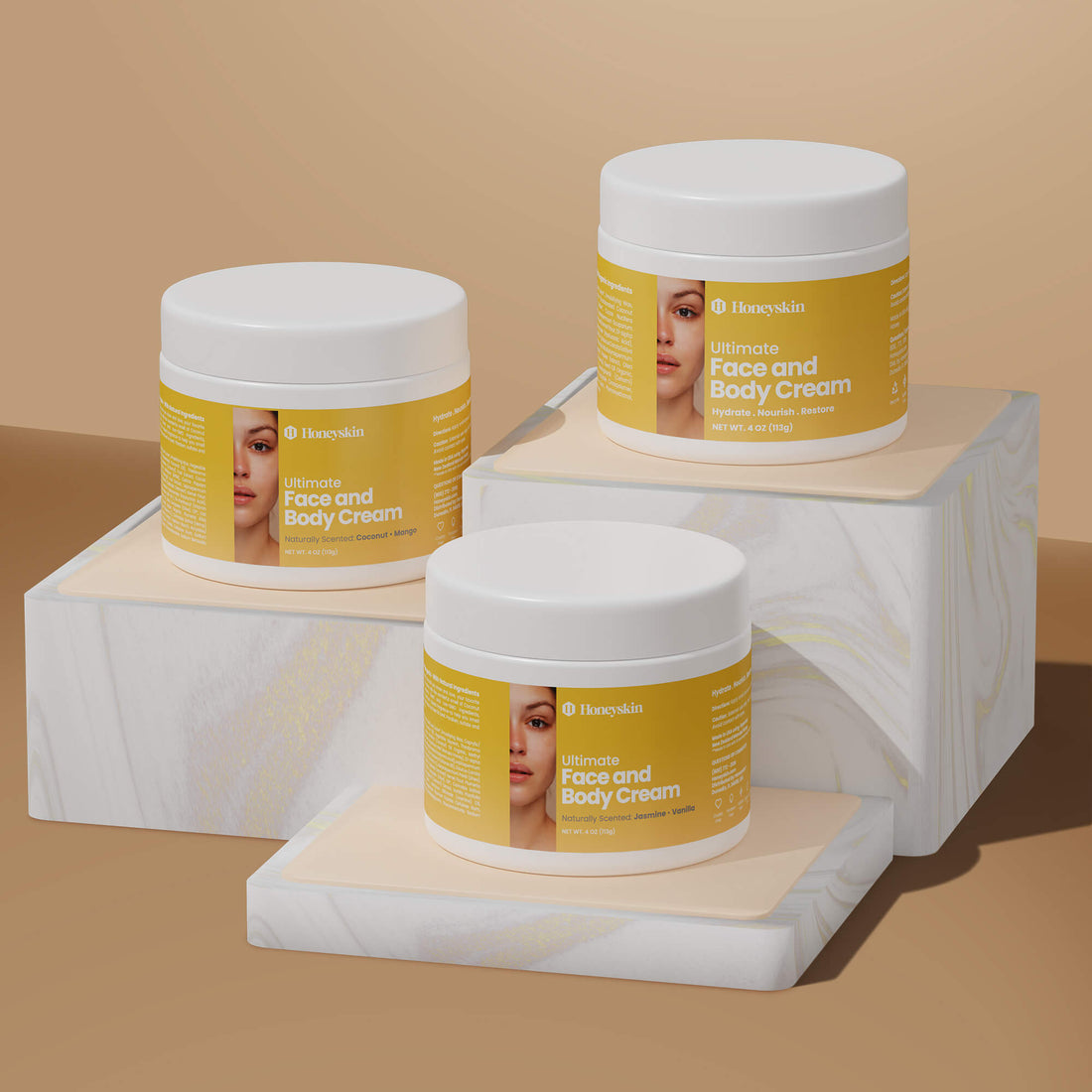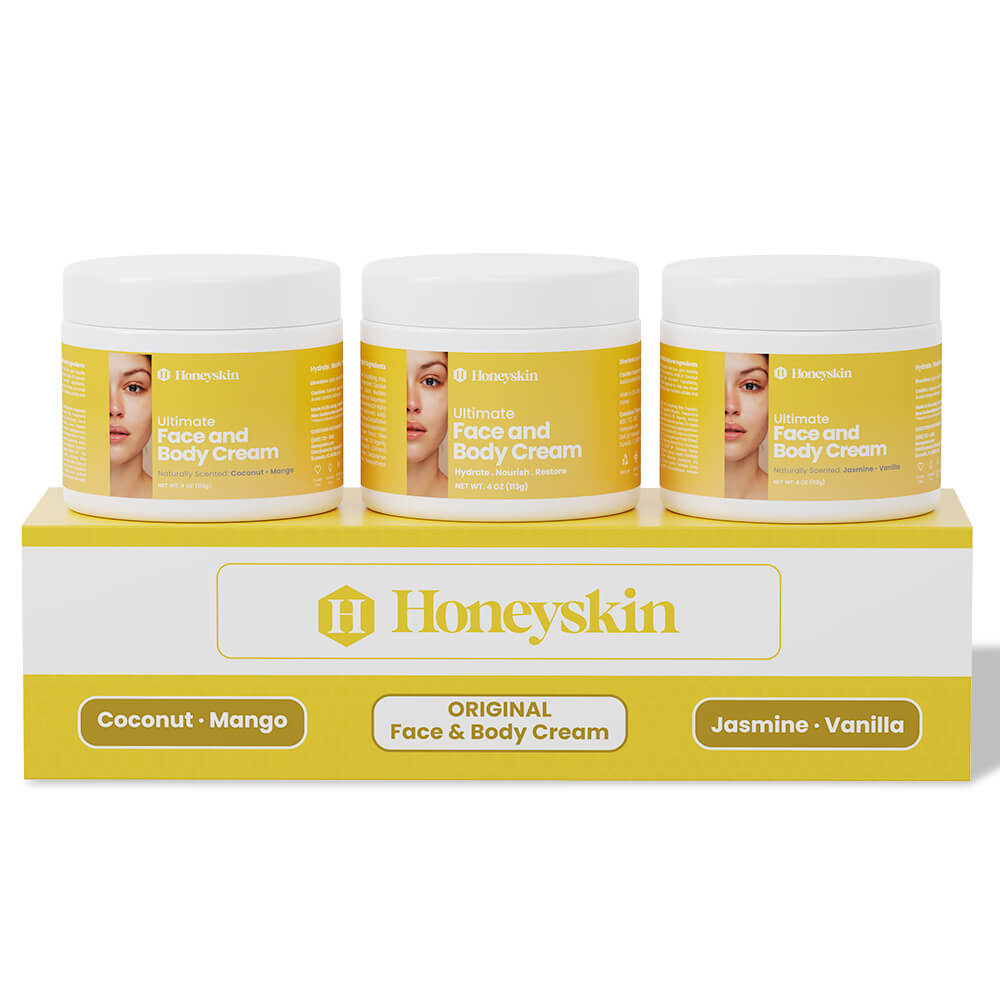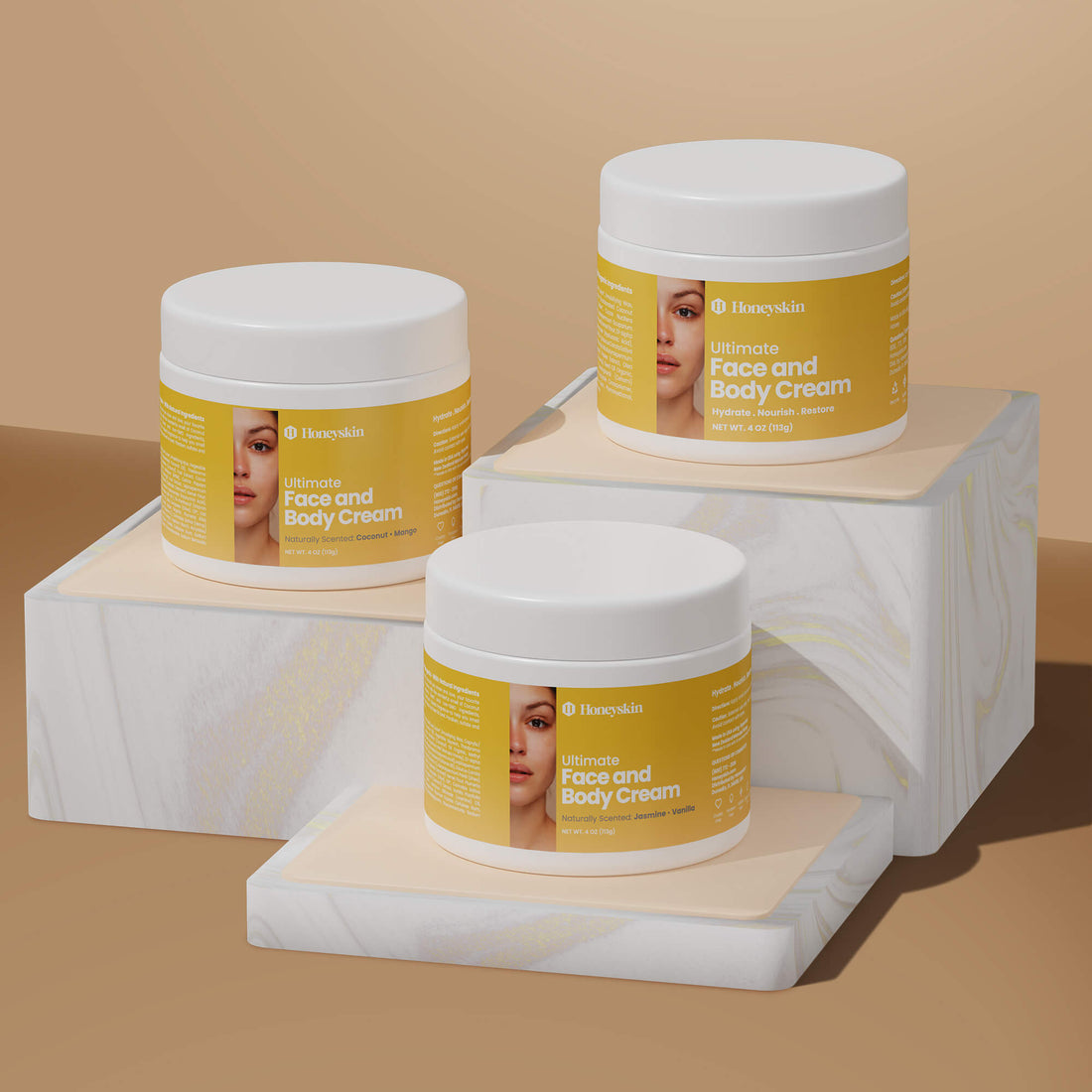 Ultimate Face & Body Cream Gift Set
"It's great for my sensitive skin" - Teresa
Ultimate Face & Body Cream Gift Set
Jury still out .
So far so good. But it's only been a short time that I've been using it so I will let you know after 30 days .
Ultimate Face & Body Cream Gift Set
Didn't receive.
I've tried to figure out what happened.......never received order.
Honey skin face and body cream
Buzz buzz buzz! The buzz is that it feels wonderful on your skin. Very hydrating and smells great!!
Good for you Cream
The ingredients are good for your skin, not toxic. Soothing and healing.
Longtime Fan
Love the cream! Have used for years. The ONLY cream I'll use, because I have a severe form of psoriasis. All other creams and lotions sting and burn, but Honeyskin is the only brand that is gentle enough for my extremely sensitive skin. I use it daily to tame and cool my red patches. I love all the wonderful scents. Never too strong, and all of them are very pleasant. And just the right amount of moisturizing. Never greasy. Thanks Honeyskin for making my life a little more comfortable.
I am very pleased with the Pumpkin moisturizer.