Natural Jasmine Vanilla Scent Face and Body Cream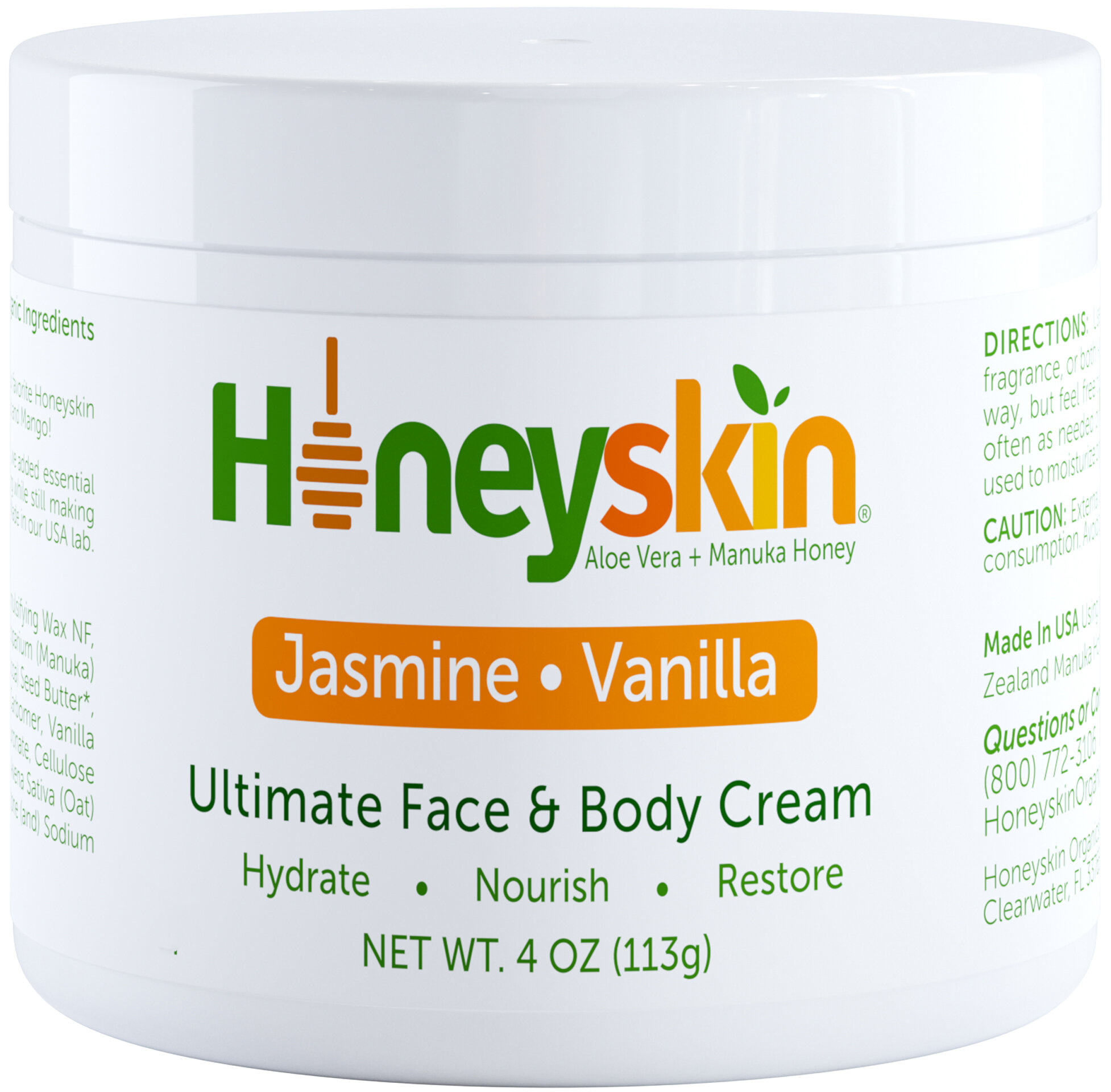 Natural Jasmine Vanilla Scent Face and Body Cream
Our Story: Honeyskin Organics is a brand of products that offers an organic solution to your skin and hair needs. We've searched the world for the most effective natural ingredients in skin care, hair care, and cellular regeneration. Rather than reinventing the wheel, we looked towards nature.
It's been quite the adventure. The beauty of it all is that the more people in the world discover our products, the more we realize how special they are. It's truly a dream come true for us to help so many customers by offering a line of products that uses natural and organic ingredients. We are very proud of the products we have developed and are pleased to share them with you.
YOUR FAVORITE NATURAL SOLUTION!
AMAZING FOR EYES, FACE, & BODY
- Non-Allergenic, effective for tightening, firming, and reducing wrinkles as well as scars!
- Light weight and non-greasy.
- Perfect for a baby's sensitive skin.
- Very gentle yet effective for addressing skin conditions like rosacea, eczema, psoriasis, seborrheic dermatitis, acne, shingles, and more.
- pH at 5.5 to match your skin exactly.
- Works with the skin without stressing it out.
Natural and Organic Ingredients
Made with the same high-quality formula you know and love, your favorite Honeyskin Organics cream now comes with the wonderful scent of Jasmine and Vanilla!
Using only the best, natural, organic, and non-GMO ingredients, we added essential oils - not a chemical-based fragrance - to help you smell amazing while still making your skin look and feel its best. Paraben, sulfate, and cruelty free. Made in our USA lab.
How To Use
Appy twice a day to affected areas twice per day or as needed.
Use under your eyes to brighten and tighten.
Use under your make up as a base.
Use as a night cream for your face.